(!) Posts contain affiliate links that the author may earn commission from.
Here's a guide I wrote for those in or outside of China, shopping on eBay in English. A popular auctions portal popular with Chinese manufacturers and sellers.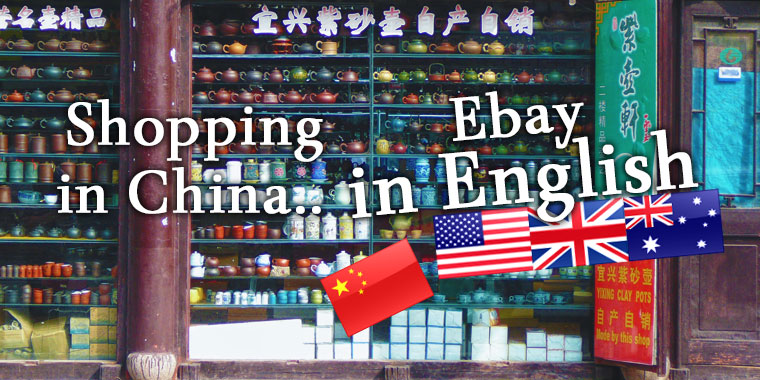 — any questions? just leave me a comment below!
About Chinese eBay
One of the reasons why eBay is so famous in China, is not because Chinese would be using it for making purchases. Quite the opposite, the auctions website is flocked with sellers from the Chinese mainland.
Services such as AliExpress and Alibaba have managed to penetrate the western market remarkably well in their plans of introducing Chinese manufacture consumerism to the west. But still eBay has kept it's solid market for bridging the gap, especially between the US and China.
While it may be, that consumer protection is stronger with the American based company. Chinese auction portals have increased their efforts to successfully tackle problems of trust, at least in practice. But more than the frame work itself, the image of safety when dealing with a western owned online outlet is a winner in itself.
eBay China in English
The website at ebay.cn is meant for sellers to grow on information for doing business on the English website. For those who want to order from Chinese sellers, or also order from eBay within China should simply turn to the main US website at eBay.com.
eBay Alternatives
For shopping in English from Chinese manufacturers the best alternatives are AliExpress for smaller transactions or Alibaba for bulk orders. Also Amazon in China is an easy place to shop from a wide range of regular consumer products in English.
If you have any related questions about eBay in China, at all. I will be happy to do my best to answer them, or I can extend the post as needed.
The post has been updated. Thanks!