(!) Posts contain affiliate links that the author may earn commission from.
Within arms reach of the global market through the Pacific Ocean. The island of Taiwan is a strategic location with a vast network of manufacture and trade. Consequently the English customer base for Taiwanese is huge on eBay.
See also the Taiwanese "MyDay" eBay alternative in Chinese only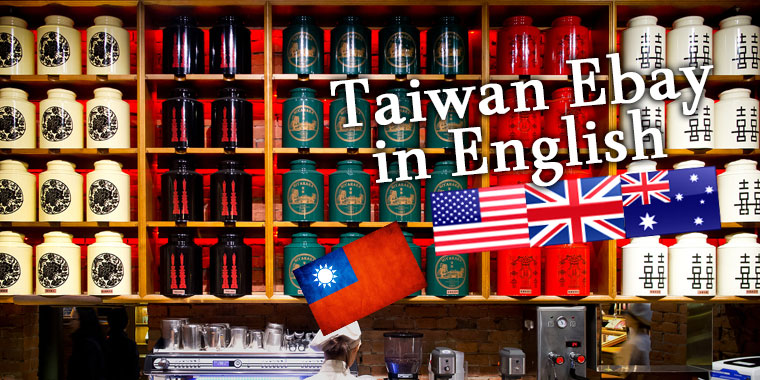 About eBay Taiwan
Commercial export from Taiwan through eBay has huge significance, selling to 48 different countries on average. While technology manufacture is probably the most well known export out of the country, there is a vast range in goods being sold. Within the Taiwanese world of e-commerce, eBay is facilitating one of the biggest portions of customer-to-customer sales to the English customer space, mostly in the form of exports.
One of the important advantages of Taiwan is that it is a highly developed country, with it's neighboring Republic of China still lacking in behind in certain aspects of industrial development. With it's central location in Asia and good reach of logistic traffic, the country has gained tremendous knowledge with it's long experience in the history of trade. This makes Taiwan an attractive and reliable choice for both cost and resource efficient online sales.
eBay Taiwan in English
Online shopping for Taiwanese manufacturers, or even within Taiwan in English is most convenient through the American eBay.com portal. Most sellers are engaged in both international and local sales. The website eBay.com.tw is a support portal and informational resource in Chinese focused with sellers and seller activity.
Taiwanese eBay Alternatives
The California based eBay is not directly catering to the Taiwanese consumer through their own e-commerce portal network. Instead alternatives such as MyDay have replaced the consumer market with Chinese language services.
If you have any questions about the Taiwanese e-commerce space, please do not hesitate to leave a comment and I will do my best to answer. Thank you.