(!) Posts contain affiliate links that the author may earn commission from.
Hong Kong is a global logistics hub with goods sold at incredible pace and price. With Ebay used to serve a massive English speaking customer base.
Or see here to access Hong Kong eBay in Chinese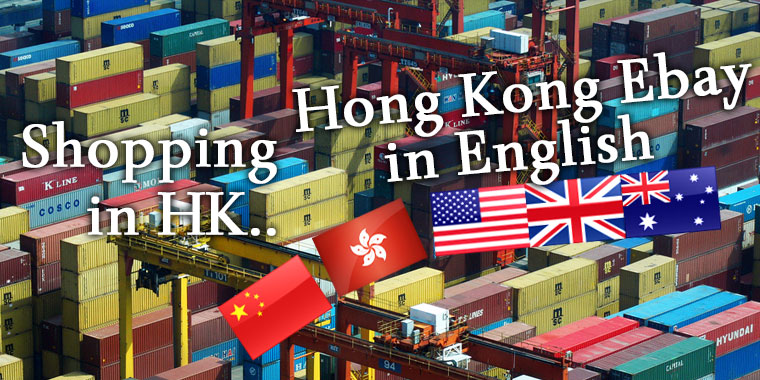 About Hong Kong eBay
The gateway to China and one of the biggest worldwide logistics hubs in the world, Hong Kong has a unique position on eBay. Also nicknamed as the "heart of Asia". With connections to both, a massive product manufacture and logistics industry, HK sellers are able to deliver products at a cost that's sometimes hard to believe. As well as having the capacity to provide unlimited resources to tapping into the goods business.
Thanks to eBay consumer protection, and a western-mindset of running the auctions portal, many consider it a safer option to make purchases than other Chinese alternatives. There are good reasons for such low prices, which do not necessarily reflect on product quality. With already an active production and shipping cycle, many HK eBay sellers simply "cash-in" by adding individual orders to already existing batch deliveries. In this way the cost is reduced to close to nothing, because making a handful of additional items along these orders makes no difference.
While focusing on exports, the website is also used as an online e-commer website within Hong Kong itself. Although it's popularity within the country is relatively small compared to the success of eBay in western countries.
HK eBay in English
For English language, nearly all Hong Kong based sellers are available on the American based US portal of eBay. For those who have Chinese language skills or want to juggle with translation software, the eBay.com.hk address provides the same service with one language only. With the added convenience of HK dollar marked prices, and easier leisure shopping opportunities.
Alternatives to eBay
There are a near infinite amount of alternatives to Hong Kong auction portals, consumer-to-consumer and other online shopping websites in the Chinese language. Other than that, common options are the Chinese run AliExpress for smaller purchases, and Alibaba for direct contact with manufacturers.
If you have any questions at all related to HK (Hong Kong) e-commerce, online shopping or auctions websites like eBay, please leave a comment. Thank you.